> Folk Music > Records > John Somerville et al: The Voyage of the Hector
John Somerville et al: The Voyage of the Hector
The Voyage of the Hector
John Somerville et al

Fèis Rois FEISROIS003 (CD, UK, 30 September 2016)
The Story of the Hector is one of human endeavour and hardship upon the seas.
In early July 1773 207 passengers, mainly from Wester Ross, boarded the ship Hector in the small Scottish village of Ullapool. The boat, in the end carrying only 180 passengers, finally came to port in the town of Pictou, Nova Scotia in mid-September. The landing was several weeks later than planned.
The journey between the two ports was one of great drama, hardship and suffering.
Commissioned by Fèis Rois;
Recorded by Barry Reid, assisted by Christ Waite, at Tulloch Castle Hotel, Dingwall;
Mixed by Barry Reid at La Chunky Studios, Glasgow;
Mastered by Barry Reid at Reego;
Design and illustration by Somhairle MacDonald
Musicians
John Somerville: accordion;
Anna Massie: banjo, fiddle;
Mischa Macpherson, Rachel Newton, clarsach, vocals;
Fiona Dalgetty, Lauren MacColl, Emily MacDonald, Louise Mackenzie, Ronan Martin: fiddles;
Lynsey Payne: flute;
Innes White: guitar;
Ruairaidh Campbell: piano;
Alexander Levack, Conal McDonagh: pipes, whistles;
Calum Barker: vocals
Tracks
The Gathering

strathspey

(5.14)

The First Wave

reel

(3.29)

Uallach Na Mara (The Burden of the Sea)

Gaelic waulking song

(3.46)

Unity / A Distant Line

pibroch

(6.17)

Blanket of Waves

(3.52)

The Storm

(6.11)

Seinn a' Phíob (Play the Pipe)

Gaelic song

(6.45)

Jig of Hope

(3.48)
All tracks composed and arranged by John Somerville except
Tracks 3, 7 by John Somerville and Robbie Macleod
> Folk Music > Records > John Somerville
Other records with John Somerville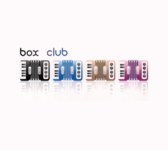 Box Club, Box Club, CD, Box Club BOXCLUBCD1, 2007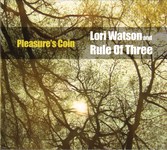 Lori Watson and Rule of Three, Pleasure's Coin, CD, Isle ISLE03CD, 2009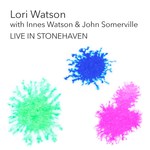 Lori Watson and Rule of Three, Live in Stonehaven, DL, Isle, 2015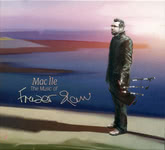 The Islay Sessioners, Mac Ìle: The Music of Fraser Shaw, CD, Fraser Shaw Trust FSTCD001, 2017
Various Artists, Cèilidh Air Chuairt: 21 Years on the Fèis Rois Ceilidh Trail, 2 CD, Fèis Rois FEISROIS006, 2020