> Folk Music > Records > Strange Folk: Unhand Me, You Bearded Loon!
Strange Folk: Unhand Me, You Bearded Loon!
Recorded and produced by Paul Adams in March 1988;
Artwork, design and notes by Mike Gavin and Mike Willoughby;
Photography by David Pearson
Musicians
Mike Gavin, vocals, Japanese harp, bowed & plucked tea-chest bass;
Mike Willoughby, vocals, harmonicas, guitar, whistle, kitchen-staves, drum
Tracks
Side 1
Side 2

The Jolly Hamgman / Shoot the Hippy
The Badger and the Bird
Meg Murphy's Sons
Midnight in Preston
The Potting Shed Polka / Polka Piquée
The Rats of the 40
Bitts Park Polka

The Frozen Ponds
The Langdale Gang
The Upland Geese / Benbecula Hornpipe
The Fields and the Glen
Whitewater Dash
Face the Day / The Wynlass Jig
All tracks written by Strange Folk except
Track 2 Strange Folk, Rob March;
Track 5 trad.;
Track 6 Strange Folk, trad.
> Folk Music > Records > Strange Folk
Other records with Strange Folk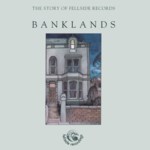 Various Artists, Banklands: The Story of Fellside Records, CD, Fellside FECB100, 1994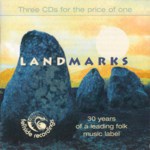 Various Artists, Landmarks: 25 Years of a Leading Folk Music Label, 3 CD, Fellside FECD203, 2006