> Cyril Tawney > Biography
Cyril Tawney
12 October 1930 – 21 April 2005
Cyril Tawney was born in Gosport, Hampshire into a Royal Navy family and was evacuated to the village of Hambledon during the war. He joined the Navy in 1946 as an Artificer Apprentice and purchased his discharge in 1959, in order to pursue his radio and television career, which it had become difficult to combine with his RN service, during which he served in submarines for 3½ years.
This left him free to play a full part in the pioneering days of the British Folk Revival of the 1960s—his professional career was concurrent with the advent, growth and establishment of Britain's folk club and festival scene.
It all began in 1950 when he heard a current American hit song from ex-Spike Jones man Red Ingle—Cigareets and Whiskey and Wild, Wild Women—and he was sufficiently impressed to write a British counterpart—Five Foot Flirt. It wasn't Cyril's first song, but it was the earliest that remained in his performing repertoire.
At about the same time Alan Lomax began his folk song collecting in Britain, which inspired the BBC to commence a five-year collecting campaign of its own, with a weekly shop-window programme on Sunday mornings called As I Roved Out. Until then, Cyril's folk song diet had been based on records by Americans Jimmie Rodgers, Frank Crumit and Burl Ives, with just a taste of the more courtly English singer, Elton Hayes, thrown in. Now he became hooked on the straightforward performances by ordinary people from the British countryside which he heard on the BBC Home Service, and so began his life-long interest in traditional songs and singing.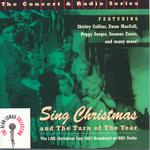 Cyril's own broadcasting career began on Christmas Day 1957, while he was still a serving sailor, in Sing Christmas and the Turn of the Year, a UK-wide live link-up programme written and presented by Alan Lomax and produced by Charles Parker. Further radio and TV work soon followed, which prompted Cyril to buy himself out of the Royal Navy (on the 3rd May 1959) to become a Plymouth-based full-time professional folksinger. With the British Folk Revival still in its infancy, he then spent two years working entirely in the field of radio and television before playing his first folk club engagement at the Balladeer, Southampton on 18 October 1961. His Saturday morning BBC record request programme Folkspin was the first (and still possibly the only) such programme entirely devoted to British traditional song and music. Along with his peers from other parts of the country, he enjoyed the bonus of frequent TV and radio work—regional and national—which in the 1960s gave our traditional music a high profile. The programmes included the very popular nationally-networked BBC Scotland weekly television series Hootenanny, which showcased Britain's leading folk performers, and (all too briefly) made them household names. Other broadcasts ranged through drama, religion, documentaries, magazine programmes, extended runs as featured artist on the BBC pop music show Nightride, and as guest presenter of several incarnations of BBC Radio Two's folk programmes.
Cyril Tawney was instrumental in developing the folk song movement in the South West of England and he has often been called "The Father of the West Country Folk Revival". He made a special study of the region's traditional song collections, especially that of the Rev. Sabine Baring-Gould, and collected many valuable items from local traditional singers when his touring commitments allowed him to make field trips. At his West of England Folk Centre at Devonport he created the first (and, again, still possibly the only) Registered Club in Britain whose stated objectives were the furtherance of British traditional culture. The Folk Centre opened in 1965, but the pressures of running it, even with the help of loyal volunteers, combined with his heavy touring commitments, led to a breakdown in his health, and the enterprise was short-lived. Cyril's account can be read in the Celebrating Cyril Commemorative Booklet.
Cyril left Plymouth in 1972 to study as a mature student at Lancaster University, whilst still continuing his singing career. He gained a BA (Hons.) in English and History, and in 1976 he went to Leeds University to do an MA in Dialectology, his thesis title being Dialect in Folk Song. He and Rosemary intended to return home after this, but several factors, including better rail travel facilities than were available from Devon, conspired to keep them in Leeds until 2000, when they returned to the West Country to settle in Exeter. Cyril did not drive, so most of his tours were done using public transport. He actually did one South Coast tour by bicycle, in the true spirit of Cecil Sharp.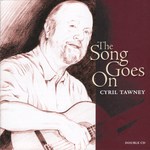 Cyril's repertoire was presented to a wider public by means of a recording career which began in 1960 and continued, side by side with his nationwide public appearances and occasional overseas trips, until two years before his death. In 1987 he set up his own record label, Neptune Tapes, which showcased his nautical repertoire and his own songs. Many of these tracks have since been released on CD by ADA Recordings, followed in 2007 by a commemorative double CD (The Song Goes On) and a recording of a fine concert which Cyril gave in Chicago in 1981 (Live at Holsteins).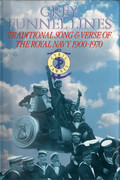 In 1958 he began researching the almost totally neglected field of 20th century Royal Naval traditional songs, and this work resulted in his unique book Grey Funnel Lines: Traditional Song & Verse of the Royal Navy 1900-1970 (Routledge & Kegan Paul, 1987). His Neptune Tapes recordings of songs from the book sold widely amongst retired and serving Naval personnel as well as to his folk music fans. Encouraged by this publishing success, he spent some time on creative prose writing, producing several short stories with Naval themes, also a memoir recounting the story of his time as an evacuee, which is due to be published in late 2011. Meanwhile, two extracts are available in the Commemorative Booklet, also some of his articles, several of which are as relevant today as when they were written.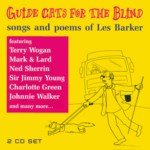 During the latter part of Cyril's career, market forces required him to concentrate more upon his nautical material both traditional and modern—largely because of the great popularity of his own compositions—but he never lost his love of the rural songs of his beloved West Country. Cyril wrote songs in the folk style, many of which draw on his Royal Navy experiences. There are hundreds of recordings by other artists (it's very unlikely that a definitive list can ever be completed!) from folk club stalwarts through to national and international performers in a variety of styles—from folk to electronic and experimental, the favourites being Sally, Free and Easy, Grey Funnel Line and The Ballad of Sammy's Bar. There are parodies/alternative versions of several of his best-known songs, including Les Barker's Lassie, Free and Easy and Grey Tunnel Line (which Cyril recorded for Les's CDs Guide Cats for the Blind and Tubular Dogs) and several from the filking community of science fiction and fantasy aficionados. Cyril was proud to be the only songwriter to have his work included in both The Oxford Book of English Traditional Verse and The Oxford Book of Sea Songs.
Grey Funnel Line has been used in two feature films—the Silly Sisters' recording in the opening sequence of the Hugh Grant film Sirens, and actor Stephen Rea sings it in Between the Devil and the Deep Blue Sea. Canadian folklorist and film maker Seana Kozar is working on an animated film which will feature the song.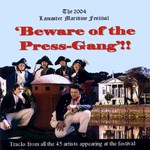 During the last few years of his life Cyril limited his appearances, but he continued working until he was overtaken by illness. His final performances were at the 14th Lancaster Maritime Festival of Easter 2004, an event in which he had taken part almost every year since its inception. This provided a fitting conclusion to his distinguished career. In July 2004 he was admitted to hospital where he died on 21 April 2005 after a brave fight against diabetes-related complications and a rare mycobacterial infection.
Messages received since his death show that Cyril Tawney was a quiet influence on very many people. During his lifetime he was described as "a living legend" and "self-perpetuating organism". The continuing interest in his work, particularly amongst up-and-coming young performers, bodes well for this to be true in years to come.
Many clubs and festivals held memorial events and tributes, which culminated in April 2007 with "Celebrating Cyril" at the English Folk Dance and Song Society Headquarters in London. The EFDSS Vaughan Williams Memorial Library now holds and maintains Cyril's archive and digitisation is ongoing. It includes his large collection of correspondence, articles, cuttings, photographs and other documents relating to the modern British Folk Revival, as well as to his personal career. The results of his fieldwork in the West of England, which he did mainly in the 1960s, are held by the British Library Sound Archive.
— Rosemary Tawney (February 2011; copied from the now defunct Cyril Tawney website)