> Folk Music > Records > Willie Scott: The Shepherd's Song
The Shepherd's Song
▼ show all details
▲ hide all details
Recorded by Bill Leader in his own home, Camden Town, London, 3 November 1967;
Remastered by Peter Haigh at Pier House Studios, Edinburgh in 1968;
Notes by Maurice Lindsay;
Photograph used with the permission of The Farmer's Weekly
Musicians
Willie Scott: vocals, melodeon
Tracks
Side 1
Side 2

Bloody Waterloo (Roud 622; Laws N31) (4.10)
Jock Geddes (Roud 5130; G/D 3:573) (4.26)
The Dowie Dens of Yarrow (Roud 13; Child 214; G/D 2:215) (4.54)
Herd Laddie o' the Glen (Roud 5128) (3.40)
The Lads That Were Reared Amang the Heather (Roud 5127) (1.60)
All tracks trad. except
Track 3 James Armstrong of Redesdale;
Track 9 Willie Scott
Review
This review is from: D.K. Wilgus, Scots and Irish Tradition, The Journal of American Folklore, Vol. 85, No. 337 (Jul.-Sep. 1972), pp. 292-296:
Willie Scott, a septuagenerian Border shepherd, who has also been recorded by the School of Scottish Studies, is documented on a full album, The Shepherd's Song (Topic 12T183). His songs encompass the tragic and the comic of the Border tradition, but the album title comes from a proud song recounting the shepherd's skills. The Dowie Dens of Yarrow (Child 214) is the "big ballad" of the group, and Jamie Raeburn is a Scots forebear of Canaday-I-O (Laws C17). Bloody Waterloo (Laws N31) is a member of the underinvestigated returned-disguised-lover group, this one containing the numbered "gaping wounds" known also in Continental tradition. The Kielder Hunt is an example of "catalogue songs" of hunts, quite popular in the late nineteenth century. Piper MacNeil celebrates the joys of whisky, while the Jock Geddes has the experiences of other tipplers in ending up in the company of a "lower" animal, this time a sow.
> Folk Music > Records > Willie Scott: Herd Laddie o' the Glen
Herd Laddie o' the Glen
Willie Scott:
Herd Laddie o' the Glen
Songs of a Border Shepherd
compiled by Alison McMorland
with an introduction by Hamish Henderson.
Selkirk: Scottish Borders Council, revised edn. 2006.
ISBN 0-9545052-8-X
▼ show all details
▲ hide all details
Songs
The songs are referenced by page numbers.
Sweet Copshawholm (Roud 6931)
The Soft Lowland Tongue o the Borders (Roud 21754)
Copshawholm Fair (Roud 9139)
When the Kye Cams Hame (Roud 12919)
Twas on Yin Night in Sweet July (Roud 9257)
The Dowie Dens of Yarrow (Roud 13; Child 214; G/D 2:215)
When Fortune Turns Her Wheel (Roud 3798; G/D 3:667)
Pulling Hard Against the Stream (Roud 1958)
Jimmie Raeburn (Roud 600; G/D 8:1535; Henry H151)
Time Wears Awa (Roud 21760)
Come Aa Ye Tramps and Hawkers (Roud 1874; G/D 3:487)
Tinker's Waddin' (Roud 5408; G/D 3:609)
Lock the Door Lariston (Roud 21732)
Hermitage Castle (Roud 21744)
There's Bound to Be a Row (Roud 1616; G/D 7:1287)
Johnny Raw (Roud 5614)
Donald's Return to Glencoe (Roud 515; Laws N39; G/D 5:1044; Henry H655)
The Band o Shearers (Roud 1524; G/D 3:406)
Jamie Telfer o the Fair Dodheid (Roud 3364; Child 190)
Green Grow the Laurels (Roud 279; G/D 6:1138; Henry H165ab)
The Wild Colonial Boy (Roud 677; Laws L20; Henry H750)
The Lads That Were Reared Amang Heather (Roud 5127)
Bloody Waterloo (Roud 622; Laws N31)
Sons o Bonnie Scotland (Roud 21746)
The Soldier's Return (Roud 21747)
The Wag at the Waa (Roud 21733)
Owre the Muir Amang the Heather (Roud 375; G/D 5:962; Henry H177)
The Bonnie Wee Trampin Lass (Roud 5129; G/D 8:1917)
Mistress Paxton's Shop (Roud 21745)
The Shepherd's Song (Roud 5124)
Lambing Time (Roud 21751)
The Time o Year for Dipping Sheep (Roud 21753)
Dandie (Roud 21752)
The Waddin o McPhee (Roud 21762)
An Awfa Chap for Fun (Roud 21755)
Piper MacNeil (Roud 5125)
My Hielan Hame (Roud 21758)
The Yella Haired Laddie (Roud 6930)
Bonnie Jeannie Shaw (Roud 3945; G/D 7:1326)
John Reilly (Roud 21750)
Jock Geddes and the Soo (Roud 5130; G/D 3:573)
Scotch Medley (Roud 21764)
Killiebank Braes (Roud 21749)
Bonnie Tyneside (Roud 21748)
The Kielder Hunt (Roud 5126)
The Drouthie Driver (Roud 21763)
MacAlister Dances Before the King (Roud 5692)
Irthing Water Foxhounds (Roud 5692)
The Cannie Shepherd Laddie o the Hills (Roud 3088)
Herd Laddie o' the Glen (Roud 5128)
Fareweel tae the Borders (Roud 21756)
My Ain Counterie (Roud 21757)
Boys o Boys (Roud 6937)
Nancy's Whisky (Roud 883; G/D 3:603; Henry H745)
Callieburn (Roud 6932)
Bonnie Udny (Roud 3450; G/D 6:1089)
The Banks o Inverurie (Roud 1415; G/D 6:1263)
Kissin in the Dark (Roud 2534; G/D 4:915)
Banks of Newfoundland (Roud 1812; Laws K25)
Song of the Gillie More (Roud 21759)
In Freenship's Name (Roud 21761)
> Folk Music > Records > Willie Scott
Other records with Willie Scott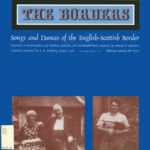 Various Artists, The Borders, LP, Folkways FW 8766, 1960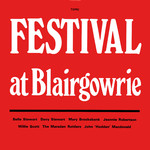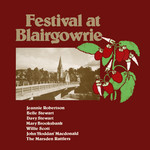 Various Artists, Festival at Blairgowrie, LP, Topic 12T181, 1967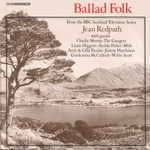 Jean Readpath with guests, Ballad Folk, LP, BBC REC 293, 1977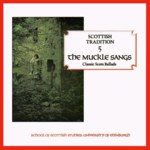 Various Artists, The Muckle Sangs (Scottish Tradition 5), LP, Tangent TNGM 119, 1975, CD, Greentrax CDTRAX9005, 1992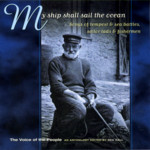 Various Artists, My Ship Shall Sail the Ocean (The Voice of the People Vol. 2), CD, Topic TSCD652, 1998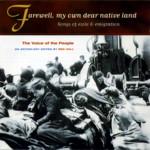 Various Artists, Farewell, My Own Dear Native Land (The Voice of the People Vol. 4), CD, Topic TSCD654, 1998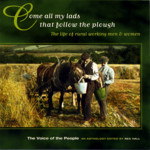 Various Artists, Come All My Lads That Follow the Plough (The Voice of the People Vol. 5), CD, Topic TSCD655, 1998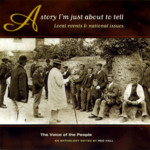 Various Artists, A Story I'm Just About to Tell (The Voice of the People Vol. 8), CD, Topic TSCD658, 1998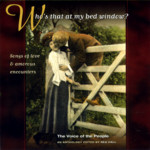 Various Artists, Who's That at My Bed Window? (The Voice of the People Vol. 10), CD, Topic TSCD660, 1998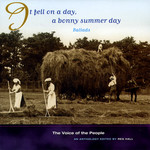 Various Artists, It Fell on a Day, a Bonny Summer Day (The Voice of the People Vol. 17), CD, Topic TSCD667, 1998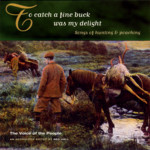 Various Artists, To Catch a Fine Buck Was My Delight (The Voice of the People Vol. 18), CD, Topic TSCD668, 1998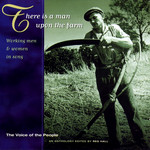 Various Artists, There Is a Man Upon the Farm (The Voice of the People Vol. 20), CD, Topic TSCD670, 1998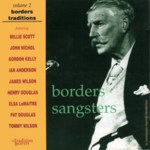 Various Artists, Borders Sangsters, CD, Tradition Bearers LTCD4002, 2002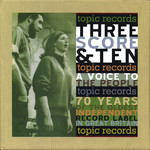 Various Artists, Three Score and Ten: 70 Years of Topic Records, 7 CD, Topic TOPIC70, 2009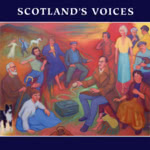 Various Artists, Scotland's Voices, CD, Greentrax CDTRAX400, 2018