> Martin Carthy > Brass Monkey
> John Kirkpatrick > Brass Monkey
Brass Monkey
Biography
The history of Brass Monkey begins in 1973 with John Kirkpatrick playing with Martin Carthy in the Albion Country Band, one of Ashley Hutchings' many creations. (Carthy played with Hutchings before that in 1970-71 in Steeleye Span – another one – and again later in 1977-78.) Martin Brinsford joined Carthy and Kirkpatrick for Plain Capers (1976), a recording of Morris Dance Tunes From the Cotswolds. Howard Evans, who was with the Albion Band in 1978, joined the other three, together with Roger Williams, to form Brass Monkey in 1979. At some stage the band was briefly called the Martin Carthy Band. (see the short YouTube video of Jolly Tinker at the 1982 Cambridge Folk Festival).
Brass Monkey produced two LPs, Brass Monkey in 1983 and See How It Runs in 1986. On the latter, Roger Williams was replaced by Richard Cheetham. Both LPs were re-released on a CD, Brass Monkey, in 1993.
After a long break due to problems finding gigs for such a large band, they reformed in 1997 and recorded three more CDs with either Richard Cheetham and/or Roger Williams. Howard Evans died in 2006. In 2008, Brass Monkey recruited Paul Archibald as trumpet player and they started recording a new CD for Topic Records.
Musicians
Brass Monkey are
Martin Carthy: vocals, guitar, mandolin;
John Kirkpatrick, vocals, button accordion, melodeon, treble, baritone and bass Anglo concertinas;
Howard Evans, trumpets (1979-2006†);
Paul Archibald, trumpets (2008-);
Martin Brinsford, mouth-organ, C-melody saxophone, drums, percussion;
Richard Cheetham, tenor trombone, sackbut;
Roger Williams, bass trombone, tuba
Discography
1982
Martin Carthy Band at the 18th Cambridge Folk Festival
1983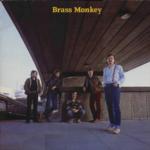 Brass Monkey, Brass Monkey, LP, Topic 12TS431, 1983
1986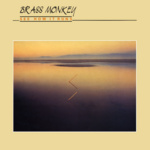 Brass Monkey, See How It Runs, LP, Topic 12TS442, 1986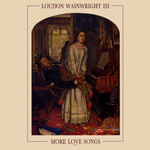 Loudon Wainwright III, More Love Songs, LP, Demon FIEND 79, 1986
1988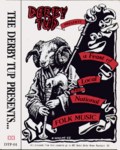 Various Artists, The Derby Tup Presents…, cassette, BBC Radio Derby DTP-01, 1988
1993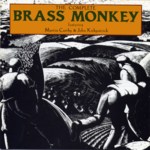 Brass Monkey, The Complete Brass Monkey, CD, Topic TSCD467, 1993
1996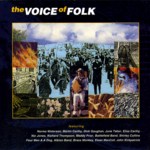 Various Artists, The Voice of Folk, CD, Topic TSCD705, 1996
1997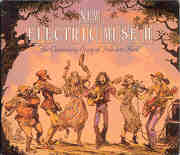 Various Artists, New Electric Muse, Volume 2, 3 CD, Castle Music ESB CD 517, 1997
1998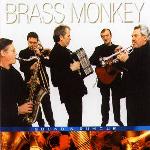 Brass Monkey, Sound & Rumour, CD, Topic TSCD501, 1998
1999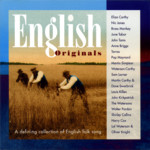 Various Artists, English Originals: A Defining Collection of English Folk Song, CD, Topic TSCD706, 1999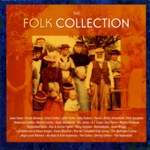 Various Artists, The Folk Collection, 2 CD, Topic TSCD707/8, 1999
2000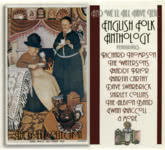 Various Artists, And We'll All Have Tea… English Folk Anthology, 2 CD, Proper / Retro R2CD 40-106, 2000
2001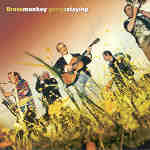 Brass Monkey, Going & Staying, CD, Topic TSCD531, 2001
2002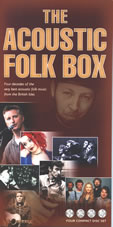 Various Artists, The Acoustic Folk Box, 4 CD, Topic TSFCD4001, 2002
2004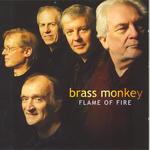 Brass Monkey, Flame of Fire, CD, Topic TSCD550, 2004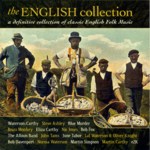 Various Artists, The English Collection, CD, Highpoint HPO6010, 2004
2005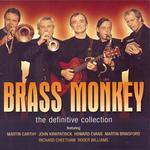 Brass Monkey, The Definitive Collection, CD, Highpoint HPO6011, 2005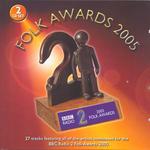 Various Artists, BBC Radio 2 Folk Awards 2005, 2 CD, Proper PROPERFOLK01, 2005
2008
Various Artists, Huntingdon Folk 4, CD, Speaking Volumes SVL 14CD, 2008
2009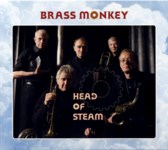 Brass Monkey, Head of Steam, CD, Topic TSCD575, 2009
2013
Brass Monkey, The Best of Live: 30th Anniversary Celebration, CD, Park PRKCD 125, 2013
See also