Norma Waterson's BBC Radio2 Award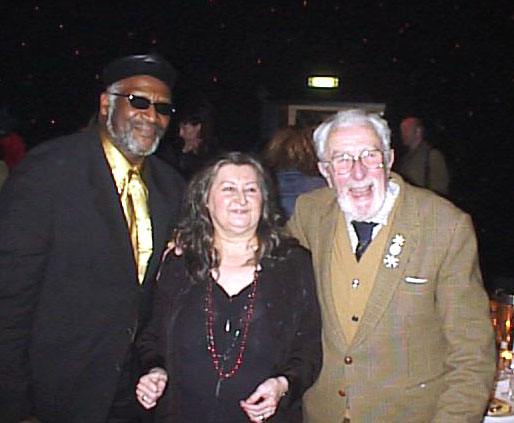 Norma Waterson with Taj Mahal and Bob Copper at the BBC Radio2 Annual Folk Awards at The Cumberland Hotel on London's Park Lane 5 February 2001. Bob Copper received the Good Tradition Award, a lifetime achievement award. Norma was named Folk Singer of the Year, but her award was also arguably for the achievements of a lifetime. Her husband Martin Carthy was also nominated for this award, along with Roy Bailey, Niamh Parsons, Kate Rusby and Ralph McTell.
---
New: 8 February 2001 | Now: 8 February 2001
Garry Gillard thanks Jon Dudley for the photo ...
... and wonders if Norma and Bob shared with each other the fact that the same person has maintained comprehensive Waterson AND Copper family sites for three years ...
---
There is a Mudcat Café thread discussing these awards.